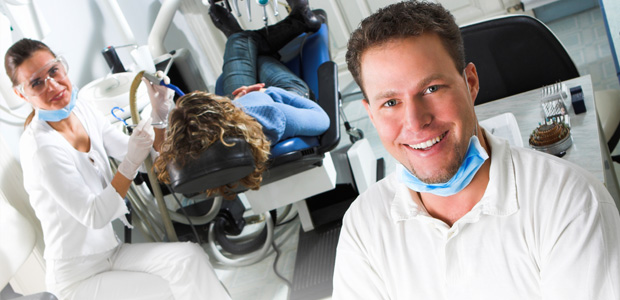 Local Dental Care near the Centre of Coquitlam
The dental industry is constantly evolving and with continuous education and the latest dental tools, CGS Dentistry practice is proud to be continuously striving to learn new techniques and approach to dentistry in British Columbia
Some techniques and technology at CGS Dentistry include:
Digital X-Rays
X-rays are an essential part of dental treatment and diagnosis. Without the power of X-ray technology, many harmful dental conditions would go unnoticed.
Digital radiography has replaced the traditional film X-rays of the past and compared to past film-based technology, digital x-rays use up to 90% less radiation. Environmentally friendly, digital X-rays require no toxic chemicals and produce less radiation than conventional X-rays.
For more information on digital X-rays, or to book an appointment at CGS Dentistry, please contact us today.
Intra-Oral Cameras
At CGS Dentistry, each room is equipped with Intra-Oral camera technology, allowing our dental team to better examine specific teeth or problem areas.
With this revolutionary technology, patients are now able to view exactly what is happening in their mouth. This allows for a better understanding of dental problems, allowing you to make better-informed decisions about dental treatment.
For more information on Intra-Oral cameras, or to book an appointment at CGS Dentistry, please contact us today.
VELscope Oral Cancer Screening


Fight Oral Cancer
Oral Cancer can be a potentially deadly type of cancer but if detected early, the survival rate for patients with oral cancer is 83%.
Late detection of oral cancer, however, gives patients only a 32% chance of survival.
What is the VELscope System?
The VELscope is a safe and revolutionary handheld device that shines a blue light and highlights abnormal oral tissue and lesions that could indicate oral cancer. VELscope doesn't use any dyes or rinses and is completely non-invasive and pain-free.
How Long Does an Exam Last?
A VELscope exam will typically take no more than 5 minutes and has no side effects. In this short time, your oral health care professional can investigate any abnormal oral tissue and help prevent not just oral cancer but fungal infections and bacterial growth.
Book Your VELscope Appointment
Early detection is Key in the fight against oral cancer so contact our friendly dental staff and book your VELscope appointment for your peace of mind and excellent oral health. Please feel free to ask us any questions about VELscope, online or on the phone.
We look forward to seeing you!
Digital Communication Systems
At CGS Dentistry, we strongly believe in maintaining a great doctor-patient relationship. Through our website and various social media accounts, we are ensuring that our dental clinic is offering helpful dental information and community news.
For more information on our online presence, or to book an appointment at CGS Dentistry, please contact us today.